👉 NFTs, or Non-Fungible Tokens, have gained in popularity over the last year. The new "it" thing has taken many communities by storm. NFT art is all the rage among hip, tech and artsy crowds.

In this article, we'll break down the terminology involved and help you to understand all of the basics related to NFTs.
❓ WHAT  EXACTLY IS AN NFT?
🌟
NFTs can really be anything digital - digital content, such as art, music, photography, memes, video clips and GIFs amongst other elements (even Tweets and metaverse/virtual real estate)
In economics, a fungible asset is something with units that can be readily interchanged – like money. With money, you can swap a $10 note for two $5 notes with the same value. However, when something is non-fungible, this is not possible. The unique properties of an NFT cannot be interchanged with something else. These digital tokens represent a unique, irreplaceable asset that lives on the blockchain.

There are currently many popular blockchain platforms that support NFTs. These include Ethereum (ETH), Solana (SOL), Cardano (ADA), Polygon (MATIC), Avalanche (AVAX), and Tezos (XTZ) among others.
❓ WHAT CAN BE MADE INTO AN NFT?
NFTs can comprise a variety of different components with unique properties. They can be made from any kind of digital content, such as art, music, photography, memes, video clips and GIFs amongst other elements (even Tweets and metaverse/virtual real estate).
🟡 NFT FUNCTIONALITY
So what do NFTs do? NFTs serve multiple functions that have many applications across a vast array of different fields with many different uses, referred to as utility. As a result, NFTs can possess a number of functions in a growing array of different areas.

📃 CERTIFICATION
NFTs can be a membership to a club or some kind of certificate of proof or license that verifies the existence of something in physical form, e.g. the authentication certificate of an expensive collector's watch.
Consequently, NFTs can serve a function representing a number of real world items. An NFT could be deeds to a car, tickets to a real world event, tokenized invoices or even legal documents or signatures.

🖼️ ART
There has also been a flurry of NFT art collections that have flooded art markets and set new records. Early NFT collections, such as the CryptoPunks by Larva Labs, had an NFT piece ("CryptoPunk #5822") that sold for 8000 ETH or close to $23.7 million at the time of sale.
These collectibles are created in a series, usually in a large quantity, for example 10,000 pieces, that make up a collection. The level of artwork can be quite simple, and they usually have variations of a profile such as accessories, facial features or clothing which determine their level of rarity.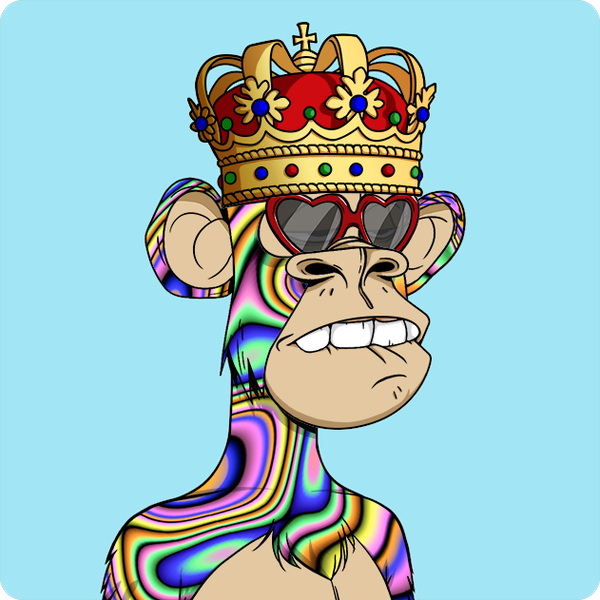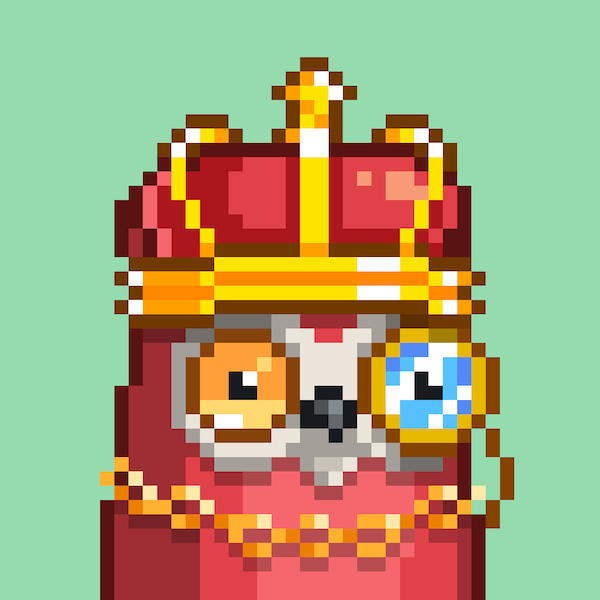 A good example of this would be the popular Bored Ape Yacht Club (BAYC) by Yuga Labs, that has seen ownership by celebrities such as Jimmy Fallon and Madonna. This has led to a flurry of animal-themed collections, such as Moonbirds, to meet demand for these limited collections.
⚔️ DIGITAL TRADING CARDS / GAMING
🎮 With the advent of NFT-based gaming and digital trading cards, game players of popular NFT-based games can buy (or rent) NFT assets to advance their gameplay and potentially earn cryptocurrency (usually in the form of a game's token). This can allow them to upgrade their asset or purchase more.

These in-game assets could be in the form of items such as virtual avatars, weapons 🗡️, armor 🛡️ or other upgrades, along with virtual real estate among various metaverses. This idea lends itself well to communities built around Trading Card Games (TCGs) where valuable and rare trading cards are bought, sold and traded to be used in-game in a playing deck.
The popular Axie Infinity NFT game allows players to collect, battle, raise, breed, trade, and build a digital kingdom for their pets, called Axies.
Communities built around these TCGs can also take part in tournaments and other eSports competitions.
👀 BUYING NFTs
💱
NFTs are bought and sold on online NFT marketplaces where price is determined by the market.
Popular NFT marketplaces include:
A calendar of upcoming NFT sales and releases can be viewed on sites such as Rarity Tools.
👛
NFTs are stored in
NFT wallets
. These wallets need to be native or compatible with the token to be stored. The popular Ethereum-based NFT wallet
Metamask
is a great option for this.
🛒 The basic steps to buy an Ethereum-based NFT are as follows:
Create an account on a popular crypto exchange such as Binance and complete all the verification and KYC (Know Your Customer) steps
Using the C2C function, trade your fiat currency (e.g. HKD) to a third-party option for a stablecoin such as Tether (USDT)
Convert stablecoin to cryptocurrency (preferably Ethereum depending on the NFT you'd like to buy) on the exchange
Set up a Metamask wallet in your browser (usually Google Chrome)
Your cryptocurrency can now be transferred to your Metamask wallet address
Now you can link your Metamask wallet to NFT marketplaces like OpenSea to bid, purchase and store NFTs.
We plan on covering these topics in more detail in future articles, as well as the pitfalls to look out for when purchasing an NFT and their implications for the future.

🎁 EARN NFTs WITH BLOOM
💡
Want to know an easier way to earn crypto and NFTs? The Bloom shopper rewards app! 📲 Skip all those steps above... All you need to do is download the Bloom app, register an account, link your Visa card 💳 and shop anywhere using your credit or debit card.
By simply using your Visa card, you will earn Bloom Coins. The more you use your card, the more Bloom Coins you will earn. The Bloom Coins you earn can be spent within the app 💳
Redeem NFTs from our own private selection!🎁
Do you know what else you can do with Bloom Coins? Convert them into cryptocurrency (such as Ethereum). You can then transfer your ETH to an external wallet (such as your Metamask wallet). Use it to purchase and trade NFTs from almost anywhere! 🗺️
NFTs will automatically be airdropped directly to your NFT wallet.🪂🎁
---
The information provided on this website does not constitute investment advice, financial advice, trading advice, or any other sort of advice and you should not treat any of the website's content as such. Bloom does not recommend that any cryptocurrency or NFTs should be bought, sold, or held by you. Do conduct your own due diligence and consult your financial advisor before making any investment decisions.