In previous blog articles, we've covered a broad view of cryptocurrency and offered a closer look at Bitcoin and Ethereum.

👀 In this article, we'll take a closer look at the cryptocurrency and platform – Cardano. If you'd like to get the lowdown on Cardano, what it is and how it works, here is our brief guide to get you on a clearer path to understanding.
🌰 CARDANO IN A NUTSHELL
👉Cardano is a third-generation proof-of-stake (Pos) blockchain platform that has the stated goal of allowing "changemakers, innovators and visionaries" to bring about positive global change. It is the first platform to be founded on peer-reviewed research and evidence-based methods.

🖧 The heart of the Cardano platform is the Ouroboros system which was created to address and solve three major issues which were hindering the Ethereum network, namely scalability, interoperability and sustainability. While Ethereum only recently moved to a PoS consensus mechanism, Cardano was founded in its initial design as proof-of-stake.

🗠 At its best, the Cardano platform can be four million times more energy-efficient than Bitcoin.The two main factors behind Cardano's energy efficiency are its PoS consensus mechanism, as well as its compatibility with Raspberry Pi (a lower power consumption computer). Like Ethereum, Cardano aims to be a decentralized application (dApp) development platform with a multi-asset ledger and verifiable smart contracts 📄.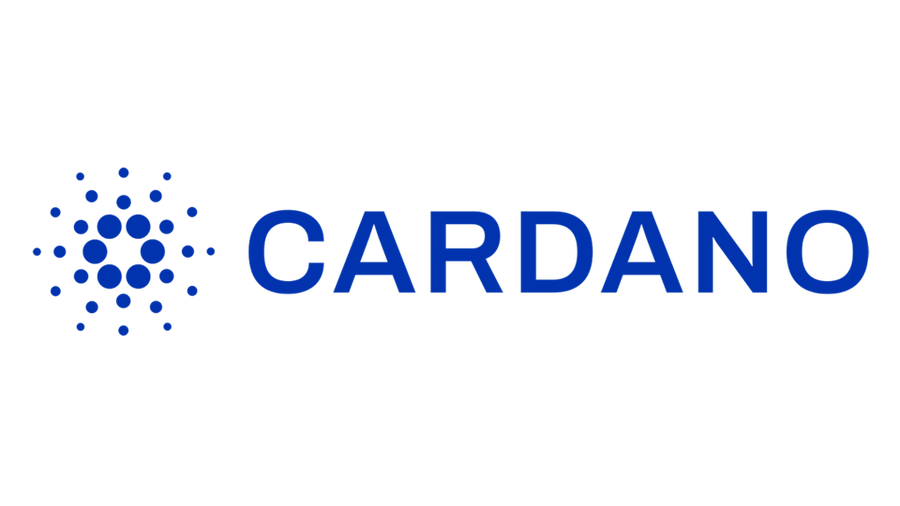 The ADA coin, or token, is designed to ensure that owners can participate in the operation of the network. Because of this, those who hold the cryptocurrency have the right to vote on any proposed changes to the software.
📜 CARDANO HISTORY
Cardano was founded in 2015 by Charles Hoskinson, a co-creator of Ethereum. It was named after the 16th century Italian polymath Gerolamo Cardano. The native ADA token takes its name from the 19th century mathematician Ada Lovelace, who is widely regarded as the world's first computer programmer. The platform launched in 2017.
🌎 CARDANO TOKENOMICS
The finite supply of Cardano totals 45 billion ADA. Currently, the total supply of ADA in circulation is just over 34 billion ADA coins. The current market capitalization of Cardano is approximately just under USD$13.5 billion.
🖧 CARDANO'S OUROBOROS SYSTEM
The Ouroboros system allows Cardano to bolster a theoretical transaction speed of 257 transactions per second. This allows Cardano to better serve as a global payment system 🌎 and handle the growing demand of cryptocurrencies.

Another unique feature of Cardano is that it strives to improve interoperability. Cardano aims to allow users to freely move assets across multiple chains, as well as provide users the option to attach metadata to transactions. This will allow for better integration with commercial banks 🏦 and governments 🏛️.
📈 CARDANO'S FUTURE GOALS
Overall, Cardano presents itself as the golden solution to many of  today's cryptocurrencies issues. It is currently in its "Basho" era of scaling and optimization, intended to bring more capabilities to the platform.

Its final era, or phase of development, will be named "Voltaire", and is intended to bring voting and treasury management of the blockchain through previously introduced smart contract improvements.When Voltaire is complete, the development team's goal is to release the blockchain and network to the community, as it will be fully decentralized.

Cardano is also set to release its own Layer 2 solution named "Hydra",  which aims to achieve a throughput of up to one million transactions per second.
💲 CARDANO PRICE
When Cardano initially launched in 2017, it had a minimal value of approximately USD$0.02 for its first few months of trading. After an early peak of USD$0.999 in early 2018, it fluctuated in value between USD$0.36 and USD$0.02. As the popularity of cryptocurrency experienced a resurgence in 2021, ADA climbed to an all time high peak of USD$2.95 in early September of that year.
👉 EARNING CARDANO WITH BLOOM

📲.The Bloom shopper rewards app allows you to earn Cardano and other crypto (like Bitcoin, Ethereum and a range of other altcoins) with every purchase made on your Visa card 💳.
🦉 All you need to do is download the Bloom app, register an account, link your Visa card and shop anywhere using your credit or debit card.

💳 With every purchase, you will earn Bloom Coins by simply using your Visa card . The more you use your card, the more Bloom Coins you will earn.

💰 The Bloom Coins you earn can be spent within the app 🎁 and converted into Cardano.

🆓 Converting crypto on Bloom, such as Crypto, is free of charge and has no gas fees!
---
The information provided on this website does not constitute investment advice, financial advice, trading advice, or any other sort of advice and you should not treat any of the website's content as such. Bloom does not recommend that any cryptocurrency or NFTs should be bought, sold, or held by you. Do conduct your own due diligence and consult your financial advisor before making any investment decisions.