In previous blog articles, we've covered a broad view of cryptocurrency and profiled Bitcoin, Ethereum and several other altcoins.

👀 In this article, we'll take a closer look at $DOSE. It is an ERC-20 utility token for run-to-win games 🏃🏻‍♀️ within the OliveX (BVI) Limited ecosystem. It has been designed to be a driving force in this model of gameplay and is intended to function as a cross-title utility among OliveX (BVI) Limited's portfolio of games.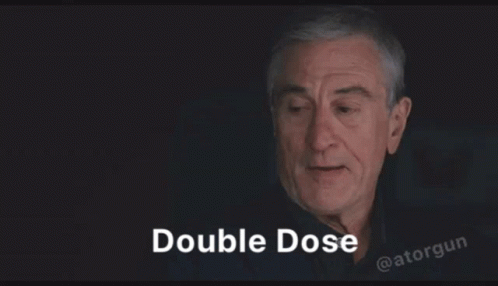 💡To name the token, OliveX (BVI) took inspiration from four chemicals that are released when you exercise — dopamine (D), oxytocin (O), serotonin (S), and endorphin (E). Their blend makes you feel a sense of euphoria, basically the runner's high that you experience when you're in the zone.
That elation 😍 is what OliveX (BVI) like to see in their users. Fully supported by Animoca Brands, OliveX (BVI) Limited is a leading fitness gamification, augmented reality, and run-to-win developer in the Asia Pacific region, with a track record of merging real-world health and fitness activities with the digital universe. The team at OliveX (BVI) Limited is behind successful fitness products integrated with technology, like KARA Smart Fitness, an app that streams celebrity trainer workouts powered by computer vision A.I.👨🏻‍💻, and 22 Pushups, a workout challenge app that inspires users to become more active.
The $DOSE token supports the functionality of apps and games developed by OliveX (BVI) and can be used to enhance the experience of mobilizing technology to improve health and fitness.


$DOSE Keeps You Moving
In the universe of Dustland Runner, you're a freelance delivery driver 🚚, doing the hard work of fulfilling deliveries in the sweltering heat 🌞. Your real-life physical actions — walking, jogging, running — will shape your Runner's performance in the game. Be sure to keep your headphones 🎧 on because you'll need to listen along: whenever your Dustland Runner encounters dangers in-game, you'll need to pick up speed and get moving in the real world. As your heart beats faster and pumps harder, your Dustland Runner will get more clues about the mysterious mission and the shadowy figures that are behind the delivery requests.
$DOSE can be used to purchase in-game that will support the late-stage gameplay of Dustland Runner. The token can also be utilized as an entry fee for all gameplay modes, including challenges against other players 😎. A portion of the $DOSE collected will be returned to the players of Dustland Runner as prizes awarded to the winners of races.

Apart from Dustland Runner, players engaged in the fitness universe of OliveX (BVI) will also receive $DOSE tokens for completing workout-based gameplay in 22 Pushups and KARA Smart Fitness 💪. These tokens can be used to unlock items, purchase in-game contrabands, and upgrades, and participate in special events and game modes.

👉 EARNING $DOSE token WITH BLOOM
📲.The Bloom shopper rewards app allows you to earn $DOSE token and other crypto (like Bitcoin, Ethereum and a range of other altcoins) with every purchase made on your Visa card 💳.
🦉 All you need to do is download the Bloom app, register an account, link your Visa card and shop anywhere using your credit or debit card.
💰 With every purchase, you will earn Bloom Coins by simply using your Visa card💳. The more you use your card, the more Bloom Coins you will earn.
🎁 Bloom Coins can be redeemed for in-app rewards and converted into $DOSE token.
🆓 Converting crypto on Bloom, such as $DOSE token, is free of charge and has no gas fees!
💎 Earn exclusive 3x Bloom Coin rewards with a Premium Membership.
---
The information provided on this website does not constitute investment advice, financial advice, trading advice, or any other sort of advice and you should not treat any of the website's content as such. Bloom does not recommend that any cryptocurrency or NFTs should be bought, sold, or held by you. Do conduct your own due diligence and consult your financial advisor before making any investment decisions.