In previous blog articles, we've covered a broad view of cryptocurrency and offered a closer look at Bitcoin, Ethereum and several other NFT-gaming related altcoins such as Axie Infinity.

👀 In this article, we'll take a closer look at the cryptocurrency token – Smooth Love Potion and provide information on what it is and how it works. Here is our brief guide to get you on a clearer path to understanding.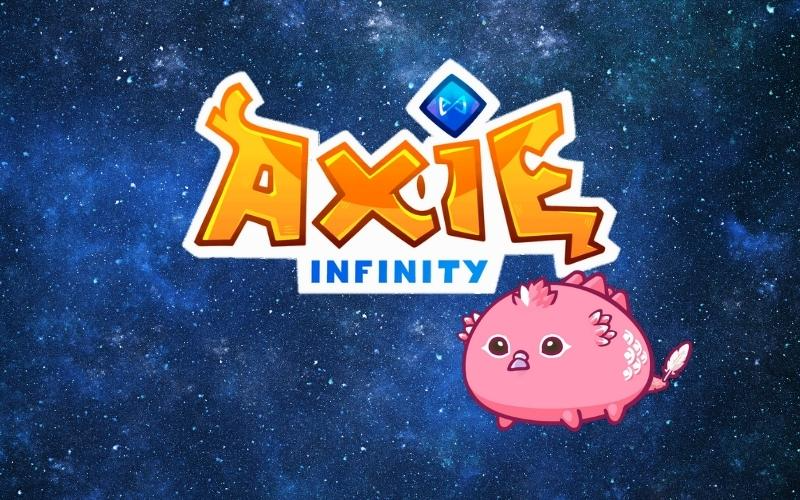 🌰 SMOOTH LOVE POTION IN A NUTSHELL
👉Smooth Love Potion (ticker: SLP) is the in-game native cryptocurrency of the play-to-earn Axie Infinity games developed by Axie Edge.


💰 SLP is an Ethereum-based ERC-20 token used in the Axie Infinity gaming metaverse to breed fictional, NFT-based creatures known as Axies.

📜 SMOOTH LOVE POTION HISTORY
Smooth Love Potion's history is tied to the development of the Axie Infinity game, which began in 2017 when it was conceptualized by co-founder and CEO, Nguyen Thanh Trung, and a team of developers at Vietnamese🇻🇳 studio, Sky Mavis.

SLP, being an integral part of the game's ecosystem, was launched within the game in mid 2020. With the popularity of the game and increased demand for trading of Axie NFTs, an external market for SLP emerged when a liquidity pool for ETH-SLP was created on the decentralized exchange (DEX) Uniswap. This brought SLP out of the Axie game metaverse and into crypto markets📈.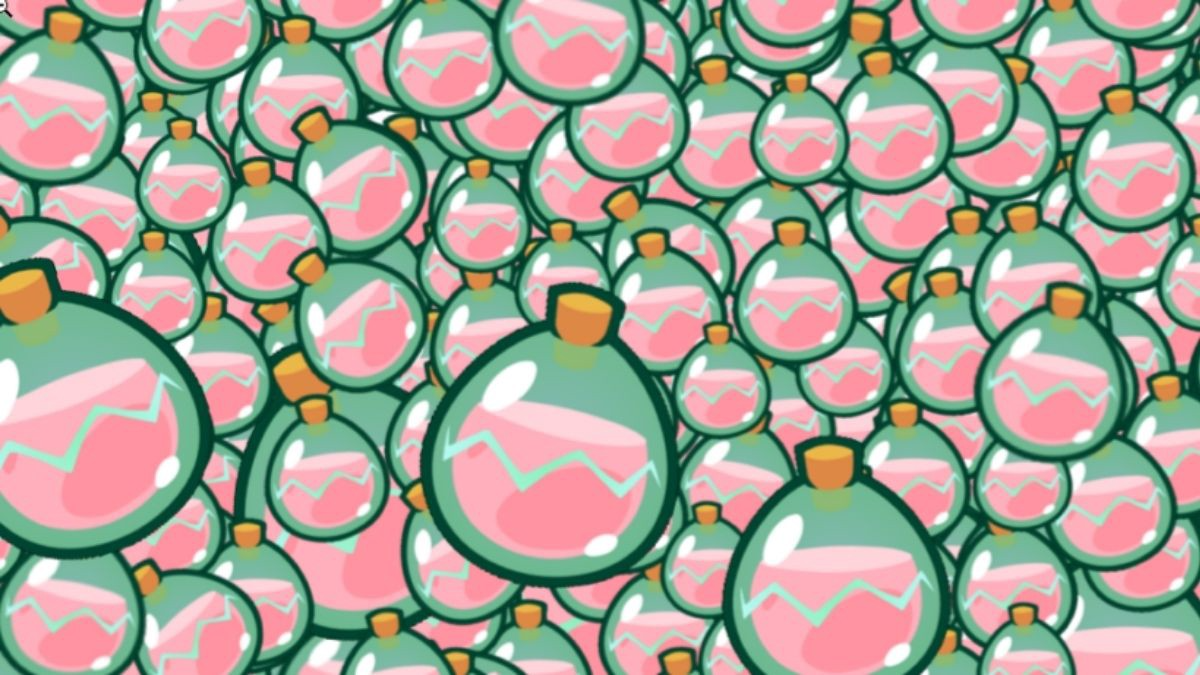 ⚙️ GENERATING SLP IN-GAME
Axie Infinity is a popular Ethereum-based NFT trading and battling game🎮. In this Collectible Card Game (or CCG), players collect, battle, raise, breed, trade, and build a digital kingdom🏰 for their cute monster pets, called Axies. These collected adorable monsters are pitted against each other in cartoonish combat⚔️.
In order to accrue SLP in-game, players must win battles against computer-controlled monsters in "adventure mode," or enter competitions against other players in "arena mode". Winning in either of these scenarios will earn players rewards in the form of experience points as well as SLP tokens.

Unlike AXS – which we covered in our What is Axie Infinity? blog post, this other Axie Infinity token, SLP, is not used as a governance token.
✨ SLP & AXIE NFT BREEDING
Axie NFTs can be bred to produce more Axies🐤. The cost of initial breeding is 600 SLP, and can be bred up to 7 times at increasing price points – the final breeding cost being over 10,000 SLP. SLP tokens spent on breeding are "burned"🔥 and removed from circulation and SLP's total supply.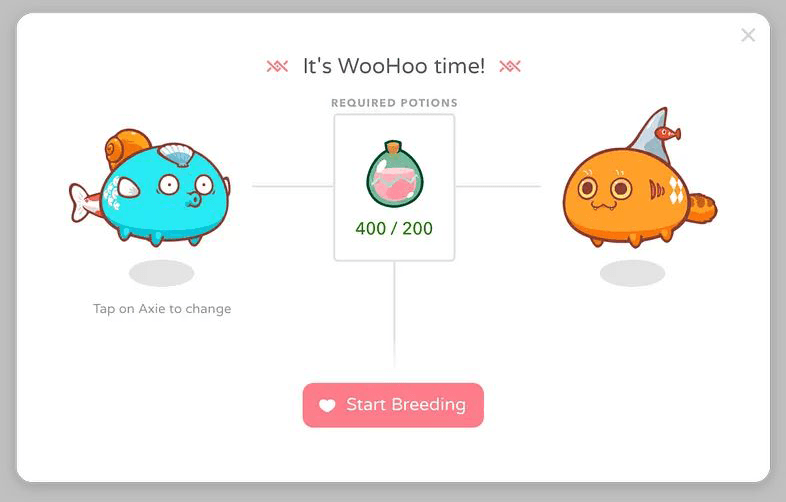 With the SLP token charge for Axie Infinity breeding gradually increasing, the more progress a player makes in the game, the more SLP they will likely need to expend💰. The limit of 7 total possible breedings per Axie NFT also serves to help limit the revenue-generating capabilities of each individual Axie. The popular and competitive Axie marketplace, where Axie NFTs are traded, have even led to the creation of Axie Infinity breeding guides📃.

📊 SMOOTH LOVE POTION TOKENOMICS

The infinite supply of Smooth Love Potion currently totals approximately 42.48 billion SLP tokens. This supply is in full circulation. The current market capitalization of Smooth Love Potion is approximately USD$127.8 million.
💲 SMOOTH LOVE POTION PRICE
When Smooth Love Potion initially launched in July, 2020, it had a launch value of USD$0.11 and fluctuated between USD$0.01 and USD$0.094 for almost a year. As the popularity of the Axie Infinity game grew and adoption increased, the SLP value reached an all time high price of USD$0.3635 in early May 2021. SLP reached several other peaks close to this range in mid 2021. However, the bear market of 2022 saw SLP's value gradually fall away to USD$0.003 where it has been languishing.
👉 EARNING SMOOTH LOVE POTION WITH BLOOM

📲.The Bloom shopper rewards app allows you to earn Smooth Love Potion and other crypto (like Bitcoin, Ethereum and a range of other altcoins) with every purchase made on your Visa card 💳.
🦉 All you need to do is download the Bloom app, register an account, link your Visa card and shop anywhere using your credit or debit card.

💰 With every purchase, you will earn Bloom Coins by simply using your Visa card💳. The more you use your card, the more Bloom Coins you will earn.

🎁 Bloom Coins can be redeemed for in-app rewards and converted into SLP.

🆓 Converting crypto on Bloom, such as SLP, is free of charge and has no gas fees!

💎 Earn exclusive 3x Bloom Coin rewards with a Premium Membership.
---
The information provided on this website does not constitute investment advice, financial advice, trading advice, or any other sort of advice and you should not treat any of the website's content as such. Bloom does not recommend that any cryptocurrency or NFTs should be bought, sold, or held by you. Do conduct your own due diligence and consult your financial advisor before making any investment decisions.