In previous blog articles, we've covered the basics around cryptocurrency, a broad view of NFTs, and how to generate your own NFT collection.
👀 In this article, we'll take a closer look at the Doodles NFT collection, and provide information on what it is and how it works. Here is our brief guide to get you on a clearer path to understanding.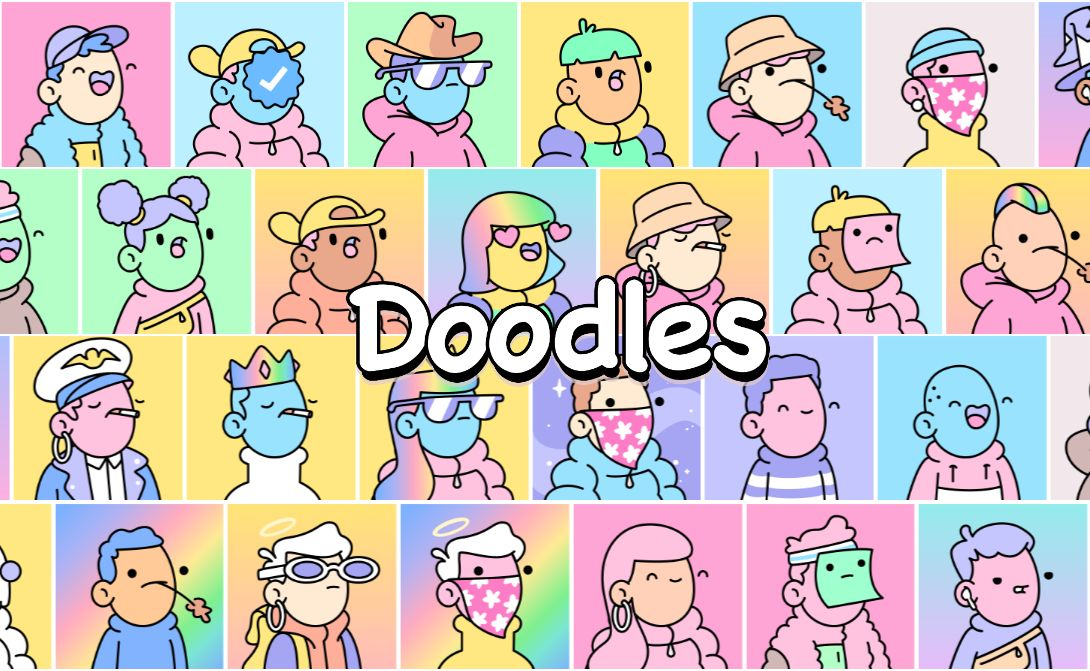 ❓ WHAT IS DOODLES?
👉 Doodles is a revolutionary NFT collection comprising 10,000 profile picture (PFP) digital art pieces that reside on the Ethereum blockchain. The hand-drawn Doodles include stylized playful character depictions of skeletons, cats, aliens, apes and mascots. The collection also includes dozens of rare heads, costumes and colors in a pastel rainbow palette.


Within the Doodles  10,000 avatars, there are 7 trait categories and 272 randomized traits that determine the appearance of each Doodle. As with other collections, NFTs with rarer traits are deemed more valuable.
📜 DOODLES HISTORY & THE TEAM BEHIND DOODLES 👥
Doodles was conceived and designed by 🇨🇦Canada-based artist🎨, illustrator, designer, animator and muralist Burnt Toast (Scott Martin), as well as former Dapper Labs employees Tulip (Evan Keast) and Poopie (Jordan Castro). Dapper Labs created one of the first NFT collections, Crypto Kitties, in 2017. Prior to Doodles, Burnt Toast produced art for brands including Google, Skillshare, Dropbox and Adobe.
In addition, the company has onboarded former President of Billboard Julian Holguin as CEO, 776 Co-Founder Katelin Holloway on the board of directors, and music artist🎤 Pharrell Williams as Chief Brand Officer.

🎯The aim of the Doodles project? To "bring joy to everyone who sees them".☺️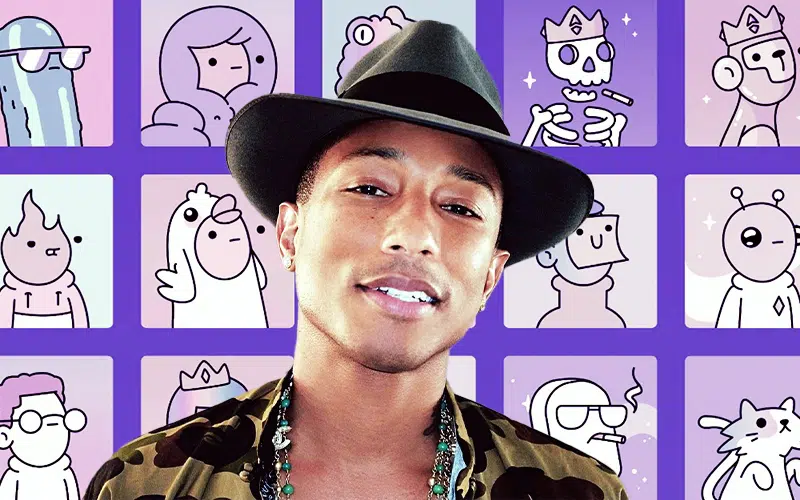 The Doodles NFT collection was launched and minted on October 17, 2021 at an initial mint price of 0.123 ETH (which was approximately USD$300 and considered high at that time).
At the time of writing, Doodles has achieved USD$600 million in sales volume.
The Doodles project has begun to assemble a team of  world-class team of engineers, creatives, marketing and business executives via USD$54 million raised in equity funding💰. This was evidenced by Doodles' recent acquisition of award-winning animation studio Golden Wolf.
⚙️ DOODLES' NFT UTILITY

Doodle NFT collectors receive exclusive access to the latest products, merchandise and events through ownership of their Doodle NFTs.

Owning a Doodle allows holders to vote on community-driven features, products and events. This makes the Doodles roadmap collaborative, and is decided by the project founders and Doodle holders via the Doodlebank. In the DoodleDAO, 1 Doodle = 1 Vote..

🏦The Doodlebank is the Doodles Community Treasury. It boasts over USD$5 million and is used to fund these experiences as well as expand the Doodles brand. Half of the 5% royalty taken by OpenSea secondary sales revenues is also deposited into the community treasury.

Doodlebank forms the governance model of how Doodles' community funds are spent.

👨‍🚀 SPACE DOODLES
Space Doodles are an "off-shoot" companion NFT collection only available to collectors. All original Doodles receive a free ship NFT that can integrate with their Doodle using "wrapped NFTs" – a "non-dilutive" extended content solution where the original NFT is stored in a digital vault and a smart contract📄 is used to produce a Space Doodle..

Burnt Toast designed dozens of spacecraft for this additional collection.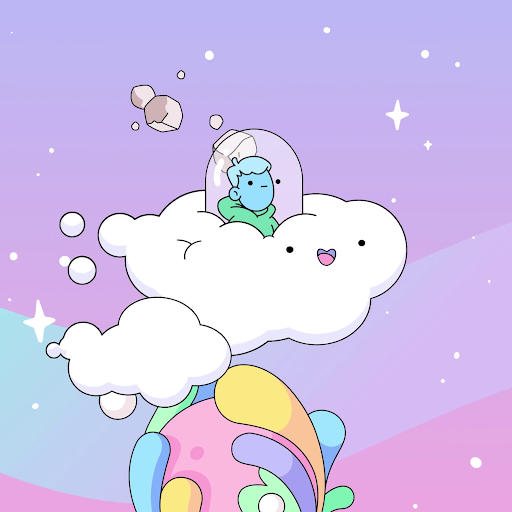 ✌️ DOODLES 2
In early 2023, the Doodles 2 collection was announced and will launch on the Flow blockchain. It aims to expand the Doodles NFT experience with an array of new designs, breeding options and social features that set it apart from previous collections. Doodles 2 artwork will comprise a wide variety of designs, ranging from cute and whimsical to abstract and avant-garde.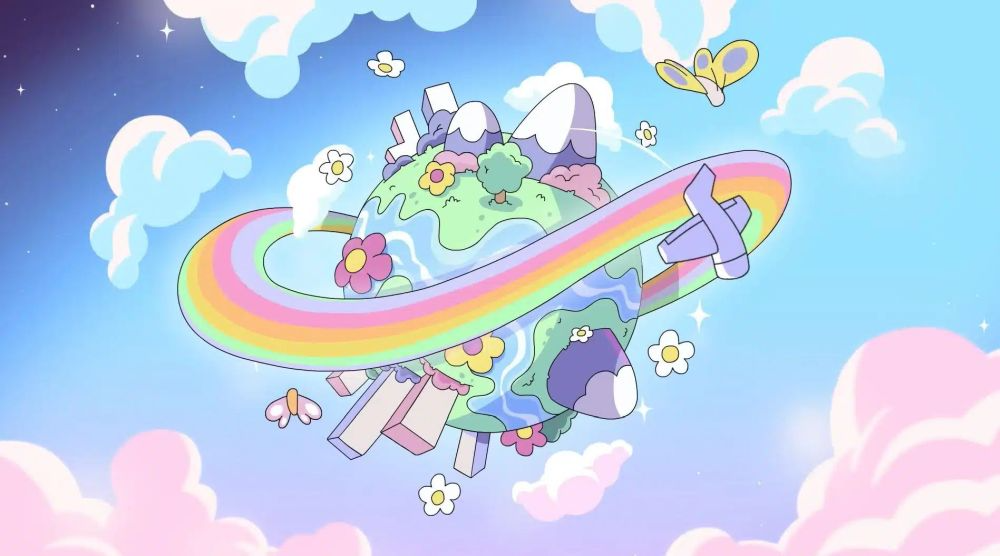 NFT holders will be able to customize their NFTs. Doodles 2 will allow its collectors to express themselves with wearables, animated characters, fully-licensed music and more. Holders will have the ability to mix and match wearables on top of their Doodles 2 to suit their vibe.

OG Doodle holders will be able to bring their original NFT traits into Doodles 2 for use on new Doodles 2 base characters through utilizing the Dooplicator and the Genesis Box. According to the Doodles website, dooplicated wearables are the "most OG tier "of wearables in Doodles 2.

🔮 DOODLES: LOOKING AHEAD
According to Doodles co-founder Keast, the ultimate aim of Doodles is to become a comprehensive web3 entertainment company. Future Doodles ventures include:
continuing to provide immersive in-person experiences coinciding with annual NFT events. To date, Doodles created "Heart-based Miami", and the 2022 Doodles Genesis Factory launched alongside NFT.NYC.
collaborations and partnerships to help build the brand, such as the development of an original music collection, to be called "Doodles Records"🎙️ that will be executive produced by music artist🎤 Pharrell Williams in partnership with Columbia Records.
👉 EARNING NFTs WITH BLOOM

📲.The Bloom shopper rewards app allows you to earn NFTs and other crypto (like Bitcoin, Ethereum and a range of other altcoins) with every purchase made on your Visa card💳.
🦉 All you need to do is download the Bloom app, register an account, link your Visa card and shop anywhere using your credit or debit card.

💰 With every purchase, you will earn Bloom Coins by simply using your Visa card💳. The more you use your card, the more Bloom Coins you will earn.

🎁 Bloom Coins earned can be redeemed for rewards within the app, such as NFTs.

🆓 Converting crypto on Bloom is free of charge and has no gas fees!

💎 Earn exclusive 3x Bloom Coin rewards with a Premium Membership.
---
The information provided on this website does not constitute investment advice, financial advice, trading advice, or any other sort of advice and you should not treat any of the website's content as such. Bloom does not recommend that any cryptocurrency or NFTs should be bought, sold, or held by you. Do conduct your own due diligence and consult your financial advisor before making any investment decisions.