In previous blog articles, we've covered a broad view of cryptocurrency and offered a closer look at Bitcoin, Ethereum and several other altcoins. We also looked at Play-to-Earn Games You WIll Love 💗 which covered crypto-based metaverse gaming.

👀 In this article, we'll take a closer look at the crypto game platform – Axie Infinity and provide information on what it is and how it works. Here is our brief guide to get you on a clearer path to understanding.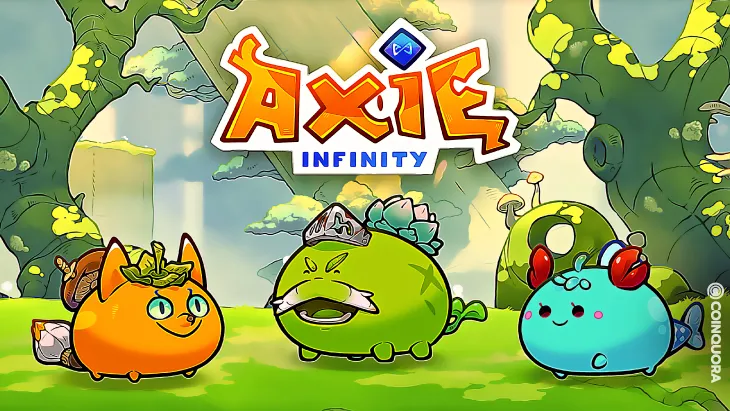 🌰 AXIE INFINITY IN A NUTSHELL
👉Axie Infinity is a popular Ethereum-based NFT trading and battling game. In this Collectible Card Game (or CCG), players collect, battle, raise, breed, trade, and build a digital kingdom🏰 for their cute monster pets, called Axies. These collected adorable monsters are pitted against each other in cartoonish combat⚔️.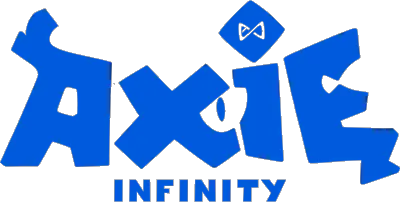 💰 Axie Infinity Shards (AXS) are an ERC-20 governance token for the Axie Infinity Universe. Token holders are able to claim rewards through staking, playing the game, and participating in key governance votes. Players can also earn AXS by playing various games within the Axie Infinity Universe and through user-generated content initiatives.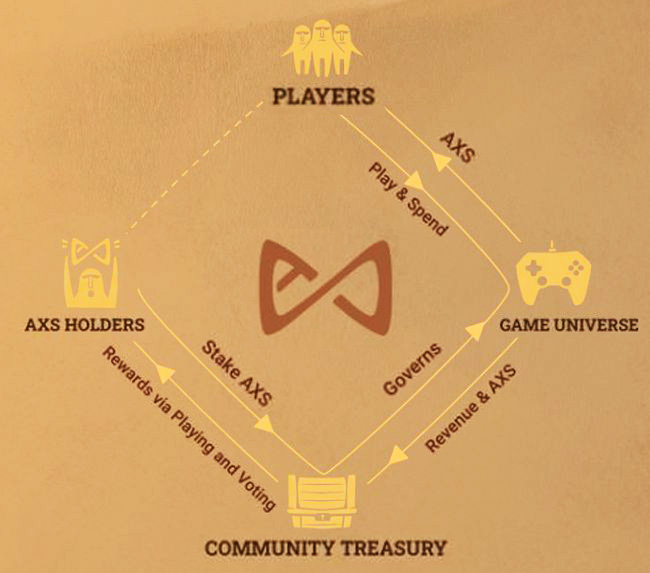 The design of AXS tokens are an intentional move by developers, Sky Mavis, to decentralize the ownership and governance of Axie infinity so that it aligns the interests between the developers and the community of players who actually play the game.

📜 AXIE INFINITY HISTORY
Development of Axie Infinity began in 2017 when its co-founder and CEO, Nguyen Thanh Trung, and a team of developers at Vietnamese🇻🇳 studio, Sky Mavis, aimed to capitalize on their success of the popular NFT game CryptoKitties🐱.
October, 2018 saw the team release Axie Infinity's first battle system. By late 2019, a real-time card battle system had been developed.
In early April, 2022, Axie Infinity revealed the first gameplay and live action of their Axie Infinity Origin Alpha. This game model builds on their previous versions released – an auto battler game and a classic version.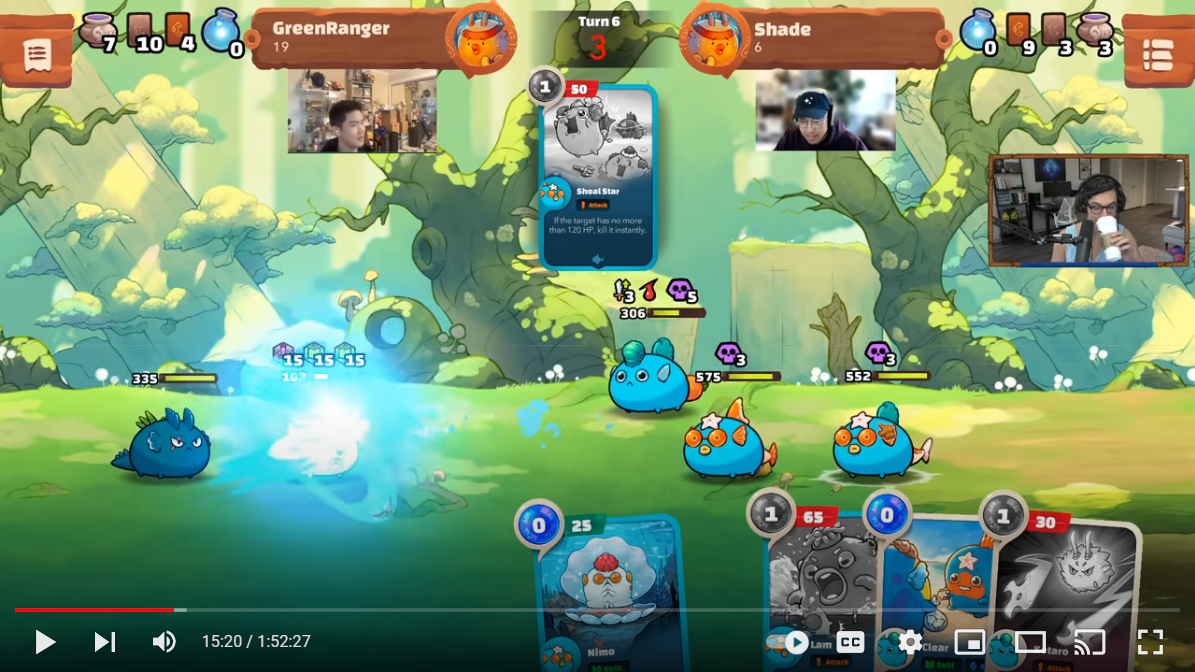 🎮 AXIE INFINITY GAMEPLAY
Axie Infinity is built on the Ronin Network, an Ethereum-linked sidechain developed by Sky Mavis. Once player accounts are successfully connected and set up, players can interact with the digital marketplace. For gameplay, users need three Axies. Once a player has three Axies, they can download the application and start playing.

Players can also breed Axies, which allows them to build potentially more powerful teams and yields additional NFTs to sell on the marketplace. Some Axie NFTs have sold for as much as 300 ETH apiece, or more than USD$600,000 as of this writing. During gameplay, players can earn Smooth Love Potion (SLP) tokens and trade them for money at an exchange.

📊 AXIE INFINITY AXS TOKENOMICS

The finite supply of AXS tokens totals 270,000,000 shards. Currently, approximately 37% or roughly just over 100 million AXS are in circulation. According to the Axie Infinity website, the remainder of AXS tokens will be released gradually, with the total supply in circulation by 2026. The current market capitalization of AXS is approximately USD$935 million.

💲 AXIE INFINITY AXS PRICE
When Axie Infinity initially launched its AXS token in late 2020, it had a minimal value that ranged between  USD$0.13 and USD$10.72 for its first few months of trading. As the popularity of cryptocurrency, metaverse gaming and NFTs soared in 2021, AXS reached an initial peak in May of that year at USD$82.25. By November 2021, the AXS value reached an all time high price of USD$160.62 before settling back down to more subdued levels in 2022, ranging between ~USD$6 and USD$23.
👉 EARNING AXS TOKENS WITH BLOOM

📲.The Bloom shopper rewards app allows you to earn Axie Infinity's AXS token and other crypto (like Bitcoin, Ethereum and a range of other altcoins) with every purchase made on your Visa card 💳.
🦉 All you need to do is download the Bloom app, register an account, link your Visa card and shop anywhere using your credit or debit card.

💰 With every purchase, you will earn Bloom Coins by simply using your Visa card💳. The more you use your card, the more Bloom Coins you will earn.

🎁 Bloom Coins can be redeemed for in-app rewards and converted into AXS.

🆓 Converting crypto on Bloom, such as AXS, is free of charge and has no gas fees!

💎 Earn exclusive 3x Bloom Coin rewards with a Premium Membership.
---
The information provided on this website does not constitute investment advice, financial advice, trading advice, or any other sort of advice and you should not treat any of the website's content as such. Bloom does not recommend that any cryptocurrency or NFTs should be bought, sold, or held by you. Do conduct your own due diligence and consult your financial advisor before making any investment decisions.